Sustainable development policy
R22 units replacement
As part of its sustainable development policy, Wesper now offers its customers a comprehensive recovery solution for its products when they reach the end of life.

Wesper offers free collection and processing of their products delivered now and thus meet its obligations vis-à-vis Article 14 of Decree No 2005-829 of 20 July 2005

Through this policy, Wesper complies with regulations and work to achieve the recovery targets set by European regulations.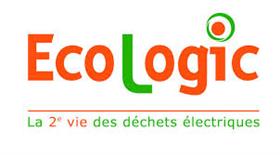 This partnership includes heat pumps, vertical cabinets air / water R22. Thus, for each Eftys, XAR / XAO purchased a R22 can be collected
The Eftys, the new range of reversible water source heat pump offers multiple configurations to easily replace R22 units.

- "Mirror" solutions to adapt to all configurations

- Water heat exchanger coaxial robust to network with charged water

- Easy installation with quick connectors and easy maintenance
Cabinets air / water XAR - XAO retained the same dimensions and performance. It can be installed in the same place of the existing machines without any modifications.