Wespak
1.39 à 3.99

Air handling unit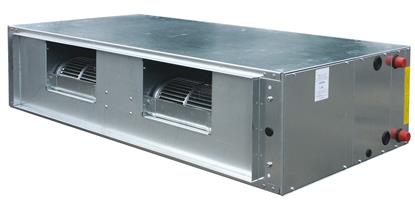 Wespak
1.39 to 3.99
Air handling unit for false ceilling application
"
Sizes : 3
Airflow range : from 500 to 4400 m³/h (fan alone).
Compact Air Handling Unit with fan directly driven.
Low height, only 370 mm.
Right and Left hand service side.
Different combination available.
"
Single wall or double wall construction (with 10mm thick synthetic foam). 3 versions: 2-pipe, 2-pipe/2-wire or 4-pipe systems.
Horizontal (for floor or ceiling installations) or vertical (for wall installation) arrangements are available according more than 60 different combination based on 10 basic sections.
Many options available.
Gamme Wesper 2022